La communauté audio américaine se réunit du 5 au 9 octobre, pour partager des stratégies, les meilleures pratiques, des idées et des solutions pour aider les radios à réussir dans un environnement en évolution. Pour seulement 50$ vous pouvez assister à toutes les conférences en lignes, diffusées en direct entre 20h et 22h30 (heure française).
Les points forts du RadioShow :
Keynotes exclusifs de Dave Ramsey, Rishad Tobaccowala et des leaders d'opinion qui façonnent l'avenir des médias et de la publicité
Un panel royal avec Mary Berner de Cumulus, David Field d'Entercom et Bob Pittman d'iHeartMedia, animé par Stephanie Ruhle, correspondante commerciale principale de NBC News et présentatrice de MSNBC
Un face à face avec le magnat des médias Byron Allen, fondateur, président-directeur général d'Allen Media Group, LLC / Entertainment Studios
Le Café des Consultants: stratégies de vente et de programmation avec des consultants de premier plan
Présentations et démos technologiques
Solutions clé en main pour les petits et moyens marchés
Idées et tactiques éprouvées pour des stratégies commerciales et  marketing réussies
The Business of Audio: Une série dynamique axée sur les sujets les plus pertinents pour la radio et l'audio
Les podcasts sont bien évidement à la Une de ce RadioShow. L'event produit ses podcasts natifs que vous pouvez écouter sur le site du RadioShow.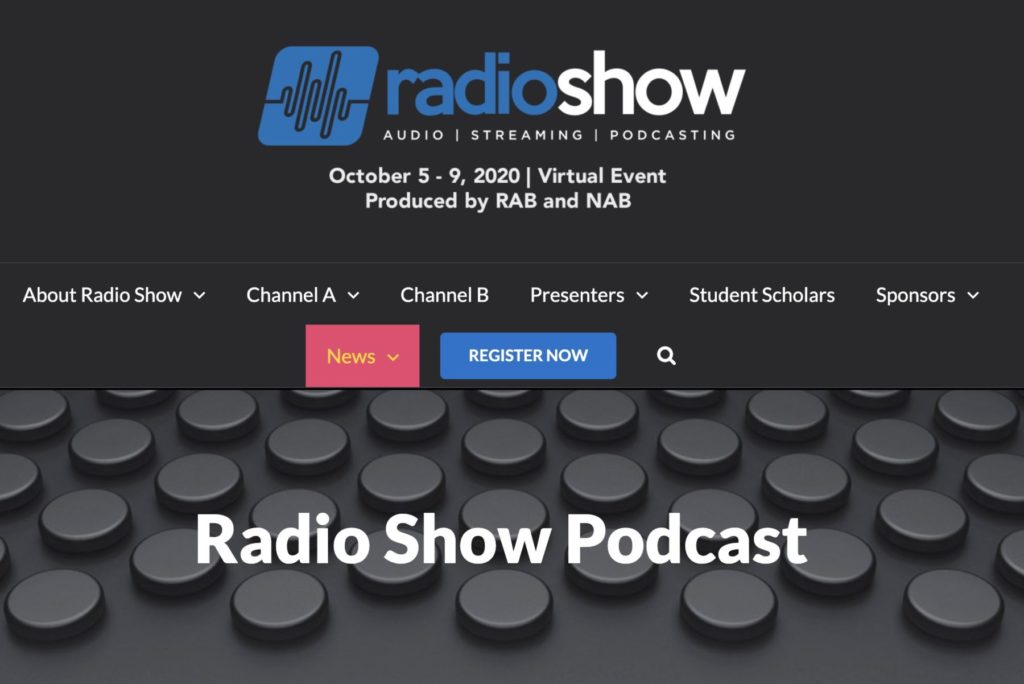 .