Acast+ permet aux auditeurs de soutenir financièrement leurs podcasts préférés tout en bénéficiant d'un accès exclusif à des avantages spéciaux, tels que du contenu bonus, une écoute sans publicité, un accès anticipé aux nouveaux épisodes, etc.
Une fois qu'un auditeur s'est inscrit sur Acast+, il peut accéder à son contenu réservé aux abonnés dans l'application d'écoute de podcast de son choix, notamment Apple Podcasts, Spotify, Google Podcasts, Amazon Music, Overcast, Pocket Casts et presque tous les autres lecteurs.
Jennifer Dollard, directrice du contenu d'Acast Ireland, a déclaré : « En moyenne, nos partenaires bêta voient leurs revenus augmenter de 20 % depuis l'introduction d'Acast+ »
Le podcast irlandais Tommy, Hector et Laurita offre aux fans des épisodes bonus et des diffusions sans publicité avec Acast+
Les auditeurs peuvent devenir membres de The Tommy, Hector and Laurita Podcast. Ils peuvent s'abonner à des flux sans publicité pour 3 €/mois, ou à la fois à des flux sans publicité et à des épisodes hebdomadaires bonus pour 7 €/mois.
Le podcast Tommy, Hector et Laurita, lancé en septembre 2020, a déjà compté sept millions d'écoutes dans 175 pays et connaît un énorme succès en transformant les auditeurs en abonnés depuis l'introduction d'Acast +. En mai 2021, l'émission a vu ses revenus mensuels augmenter de 59 %, les fans s'étant abonnés en masse à ses niveaux d'adhésion.
Pour les podcasteurs intéressés par la configuration d'Acast+, rendez-vous sur le site Web d' Acast+ pour plus d'informations.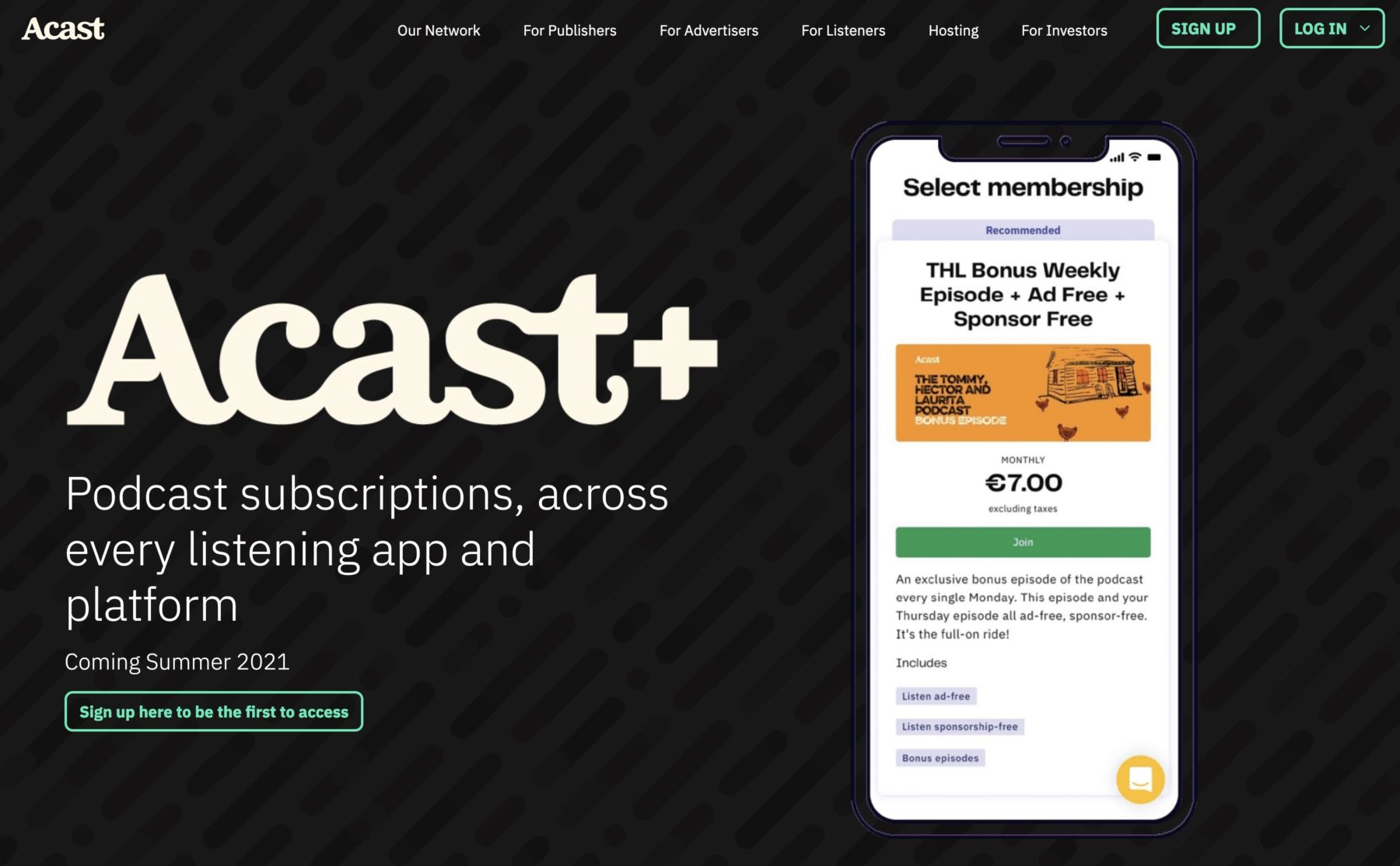 Spotify propose une solution de souscription ultra simple
Uniquement disponible aux USA pour l'instant, Spotify propose une fonction très simple à appliquer pour les podcasteurs leur permettant d'activer l'accès payant à leurs contenus. Tout est expliqué dans la démo :